Physiotherapy at Home is committed to providing a higher quality, personalized service to our clients by ensuring that:
We come to you, offering private in-home treatment and care.

We provide the most attentive care to each client we work with.

We customize all treatment plans and professional recommendations to our clients' homes and care facilities.
YOUR MOBILITY IS OUR MISSION
We believe that there's always potential for improvement in our clients, at every age and stage of life.
This is why we are passionate about working to help people recover at home, live in their homes longer, and maintain an independent lifestyle at all ages.
We typically work with people who are recovering from surgery or injury, have limited mobility or limited access to transportation,  and would greatly benefit from increased mobility, flexibility and balance.
Caitlin Wright, B.A. Hon (Kin), B.Sc.PT
Registered Physiotherapist, Founder

Caitlin is the founder of Physiotherapy at Home. She completed both her Kinesiology and Physiotherapy degrees at Western University, and went on to complete numerous post­graduate courses in manual therapy and therapeutic exercise.
With over 15 years experience in both clinical and home care settings, Caitlin is passionate about providing private, customized home care treatments to her clients. She is particularly interested in working with clients who have had hip or knee replacement surgery and those recovering from fractures.
Caitlin is also a busy mom and wife, and enjoys gardening, reading, and enjoying an active lifestyle. Physiotherapy Toronto.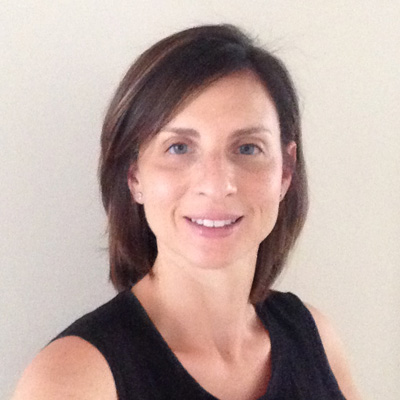 Sarah Black, B.Sc. Hon, B.Sc.PT
Registered Physiotherapist
Sarah has been practicing physiotherapy since 2003. She graduated from Western University and began working in stroke rehabilitation. From there, she spent six years working in a Sports Medicine clinic.
Sarah now uses her orthopaedic skills within the home environment, focusing on rehabilitation following joint replacement surgery. Also, she works closely with clients to improve balance and mobility.
Sarah enjoys spending time with her two children, running and doing yoga.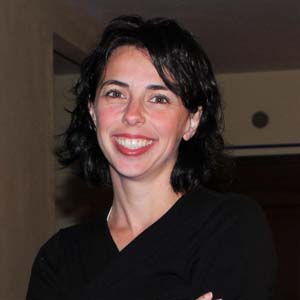 Jennifer Jackson, B. Kin., M.Sc.PT
Registered Physiotherapist
Jennifer has been a physiotherapist in out-patient physiotherapy since 2005. She has her undergraduate degree in Kinesiology and has a Masters degree in Physiotherapy from McMaster University. Also, she has completed various post-graduate courses in manual therapy, therapeutic exercise and acupuncture.
She now focuses her time providing home care for clients with various needs. Including post-surgical rehabilitation, post-fracture rehabilitation, mobility assessment and safe home practices.
Jennifer enjoys running, camping and spending time with her three children.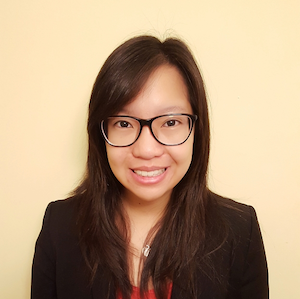 Fiona Yam, B. Kin., M.Sc.PT
Registered Physiotherapist
Fiona graduated with a Bachelor of Kinesiology with high honours from the University of Toronto and a Master of Science in Physical Therapy in 2017 from Queen's University. She has a special interest in working with older adults, individuals who require Pelvic Floor therapies, and post-operative patients. Fiona is a GLA:D certified trainer, which means she has extensive knowledge in working with individuals with osteoarthritis in the lower body, and she also has training in vestibular rehabilitation as well.
Fiona truly believes in a holistic approach when assessing her patients. Using evidence-based practice, her treatment focuses on individualized exercise therapy, adjunct with manual therapy, and most importantly, client education. Her goal is to give her clients the knowledge to become as active and independent as possible.
Hana Veprikova, B. Kin., M.Sc.PT
Registered Physiotherapist
Hana is a highly experienced physiotherapist and Womens' Health Pelvic Floor specialist.
She graduated from the University of Western Ontario with a Masters Degree in Physical therapy in September 2004. Since then she has been working in general orthopedics, as well as in women's health practice.
Hana has been treating pelvic floor dysfunction, helping women experiencing uro-gynecological problems related to menopause and women who need pre- and post-natal treatment for pelvic floor dysfunction associated with pregnancy and labour. Hana often incorporates her training as a Pilates instructor to help new moms regain their pre-pregnancy body in a safe and educated manner. In her orthopedic practice, Hana applies her knowledge and skills from numerous postgraduate courses to treat mobility problems in older populations.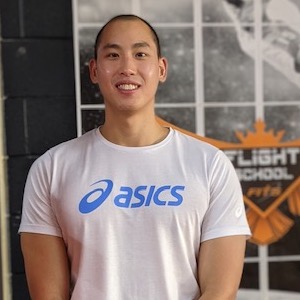 Chris Chan, B.PHE, M.RSc, M.Sc.PT
Registered Physiotherapist
Chris completed his Bachelor of Physical Health and Education from the University of Toronto and his Master of Rehabilitation Sciences at the University of British Columbia. He completed his Master of Physiotherapy at the University of Sydney in 2016.
Chris spent three years in Australia working in private practice, in-home rehabilitation and with a professional rugby league. He has a passion for post-operative rehabilitation, stroke rehabilitation, arthritis management and falls prevention. Chris loves helping his clients achieve their health and mobility goals.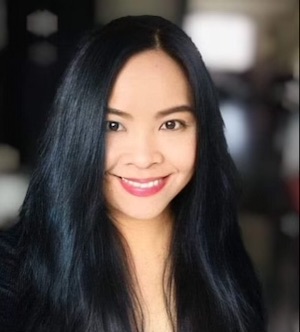 Grace Bernaga, B.Sc.PT
Registered Physiotherapist
Grace completed her Bachelor of Science in Physical Therapy in the Philippines in 1996 and has been practicing in Ontario since 2009. She has over 20 years of experience in orthopaedic, neurological and cardiopulmonary rehabilitation.
Grace believes in providing evidence-based and client-centered care to help her clients obtain their best results. She is passionate about working with clients to regain their maximum function and independence after injury, surgery or illness.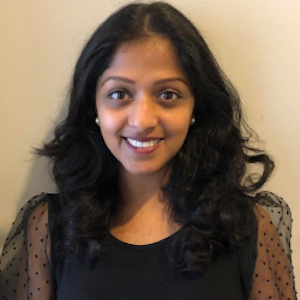 Sharon Jebaselvan, B.Sc., M.Sc.PT
Registered Physiotherapist
Sharon graduated from McMaster University with her Master of Science in Physiotherapy in 2017. Since then, she has gained vast experience in treating various musculoskeletal conditions. She enjoys working with people post-surgically and helping people who are experiencing chronic pain.
She is a GLA:D certified clinician, which is specific training in working with people to help them manage their arthritis.
Sharon will be working with clients in North Toronto and Scarborough and is available evenings and weekends, perfect for people who are working and aren't able to fit in their Physio appointment during the workday.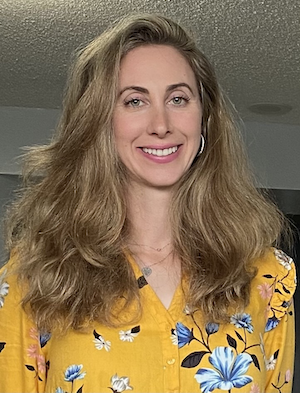 Reva Woodrow, B.Kin, M.Sc.PT
Registered Physiotherapist
Reva is an enthusiastic and committed physiotherapist, drawn to the field by her passion for helping people recover from injury and return to optimal function. Reva graduated from York University with her Bachelor of Science in Kinesiology. She continued her education at Queen's University with a Masters of Science in Physical Therapy where she gained vast amount of training in orthopaedic and neurological physiotherapy.
Reva has worked at UCLA Health in the trauma, telemetry, medicine and orthopaedic units. She then worked in both NYC and Toronto in Home Health physiotherapy specializing in rehabilitating patients with geriatric and neurological conditions. Reva's last position was at UHN's Toronto Rehab in the Falls Prevention Program and Geriatric Day Hospital.
Reva is a certified LSVT BIG provider (Parkinson's disease treatment) and has additional training and continuing education certificates in Home Health Rehab, gait analysis, and Advanced Physiotherapy Treatment of Multiple Sclerosis. Reva is a registered physiotherapist with the College of Physiotherapists of Ontario.
PHYSIOTHERAPY TORONTO – WHAT WE DO:
Before starting a customized treatment plan, your physiotherapist will first complete a comprehensive assessment.
All physiotherapy treatments are completely individualized and may include the following:
hands­-on therapy to reduce pain and improve flexibility and movement

home exercise programs

the use of electrotherapeutic treatments (ultrasound, interferential current, TENS)
We are also passionate about educating and empowering our clients to take control of their health and mobility.
We show how to safely and effectively use mobility aids such as canes and walkers

We educate our clients about their conditions and advise on proper posture, ergonomics, and home safety
I had some bad luck with a full knee replacement which resulted in two infections and four further replacement operations. Over an ensuing three year period. I was lucky enough to have Caitlin with me almost from the beginning of the time frame to assist in achieving a reasonable bend. Dealing with the results of falls and sprains and always coming up with imaginative therapeutic solutions.

I have recommended her services to a number of people and have received very positive feedback.
Caitlin is truly the very best physio. She never gives up and gives everything she has. She was both wonderful and professional throughout the process. I can't thank her enough.
Jennifer has been a pleasure to work with. She is knowledgeable, caring, and helpful. I am so glad that she is my physiotherapist!
Sarah Black is an excellent physiotherapist. She has helped me to recover from hip replacement surgery and to manage the difficult challenges of spinal stenosis.

As a physician, I can attest to her knowledge about joints, muscles and nerves. Sarah taught me a variety of appropriate and effective exercises. She is fun, dependable, encouraging and goal directed. I would highly recommend her services
Read more 5 star testimonials from some of our valued clients (or leave a review!) on Google reviews here >